Enrico Gallino, Material Specialist at Ricoh 3D, looks at the impact of the Suez Canal blockage – and how 3D printing can help safeguard supply chains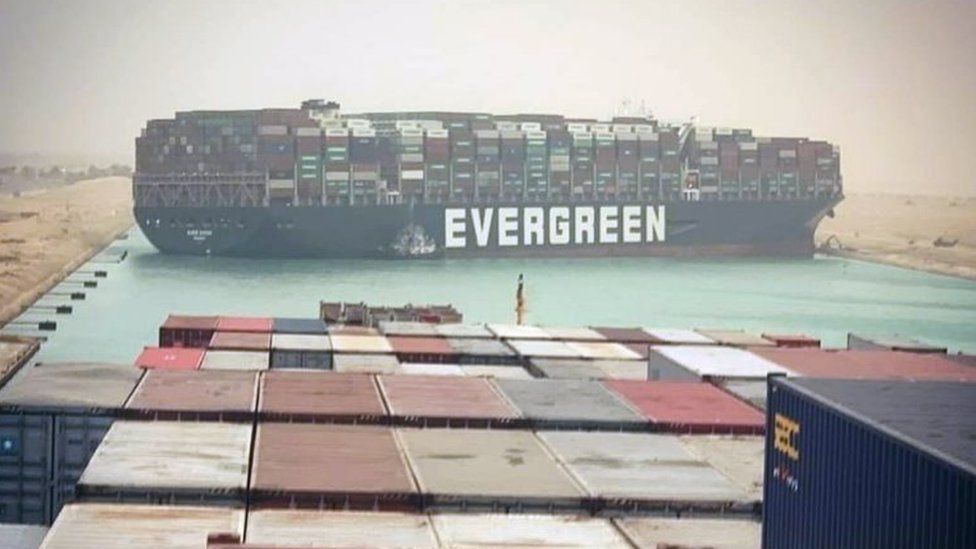 So, the Ever Given is back on its way after its unscheduled five-night stay in the Suez Canal – but the whole situation has once again demonstrated how fragile global supply chains can be.
These container ships have ballooned in size in recent years. In 2000, they carried a maximum of 5,000 containers but today there are dozens of gigantic ships with more than 20,000 boxes on board. Bear in mind each container can hold more than 25,000kg of goods.
This might sound like good news but what it means is that, rather than spreading risk over three or four smaller ships, the supply chain is more reliant on that one vessel. All of the eggs are in one basket.
And, as we saw in the Suez Canal fiasco, if one of these mega ships becomes stuck, it can block a crucial trade route, impacting hundreds of thousands of businesses and individuals across the globe who were waiting for products or critical parts.
Everything from a giant T-Rex to livestock, Ikea furniture to cereal were jammed on the canal.
The Suez Canal carries 10 per cent of global trade, and seven per cent of the world's oil, so its significance cannot be exaggerated.
Of course, it is not the first time in the last 12 months that supply chains have been threatened following the problems brought about by the coronavirus pandemic. Almost 75 per cent of supply chain executives reported major supply chain disruption in 2020, according to an Institute for Supply Management survey, with almost half saying they didn't have a plan in place to mitigate the effects.
The Covid-19 pandemic and now, undoubtedly, this Suez Canal blockage have forced businesses to reassess their supply chains. For too long cost has been the guiding force, leading to parts and products being manufactured overseas. But more and more businesses are realising the importance of supply chain security and coming to understand the advantages 3D printing can play in creating localised, more agile supply chains.
First, let me be very clear: 3D printing is not the answer to all of the world's problems, or even all of manufacturing's problems. Far from it. What it can do, however, is to add resilience to a supply chain.
With additive manufacturing (AM), parts can be produced on-demand, as required via a digital inventory. Once you have that CAD file it can be sent to any AM business to be produced – often within days and sometimes within hours. This means you are no longer reliant on one supplier – and shipping thousands of miles around the globe is no longer a concern.
Without the requirement for specific tooling, 3D printing can be successfully utilised for replacement parts to avoid lengthy downtime, getting production back up and running within hours.
3D printing is the most agile manufacturing technology and can be turned around same day for anything from a batch of small parts to a large one-off prototype. Furthermore, if the product requires a change or design revision, AM can quickly respond to that without causing production delays.
Spare parts is another area where AM can excel as legacy or low demand parts can be produced when required rather than being stocked "just in case" in expensive warehouses.
I'd urge companies to reassess their supply chains to ensure they are futureproof. It might be that 3D printing can play a part as a back-up solution in times of crisis. Or it might be, while you are re-examining the technology, that it transpires it is a more appropriate manufacturing method for some parts or products.
Often we find parts that are being produced in China can be made just as cost-effectively, and often better, using AM right here in the UK.
Read more about 3D printing's supply chain benefits here.